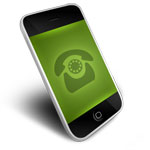 The excitement of using Android phones, it seems, will heat up in 2013. If what was seen at the CES is any indication, then you can as well dub 2013 as the year of Android phones. With newer releases of Android already having hit the market and more in the rumor mill, everything points to the possibility of more advanced releases. It is going to be a free for all game for the established as well as new entrants. There is already an impressive list of phones already arraigned for release in 2013 with all the big names already having known their plans. In many ways the CES was an eye opener for showing where the market for Android phones is heading.
Here are some of the next gen Android phones that are due to make a debut in 2013.
Samsung Galaxy S 4
Planned for release sometime in April 2013, the Samsung Galaxy S 4 is something to keep an eye on. Reportedly the S4 is planned for release along with the Note series, though that is not fully confirmed as yet. But, that is a distinct possibility considering that Samsung is working on some innovative strategy for this year. In all likelihood, the S4 will have S Pen included in the phone along with a large 5-inch AMOLED display in a High Definition 1080 by 1920 resolution configuration for the display.
Samsung Galaxy Premier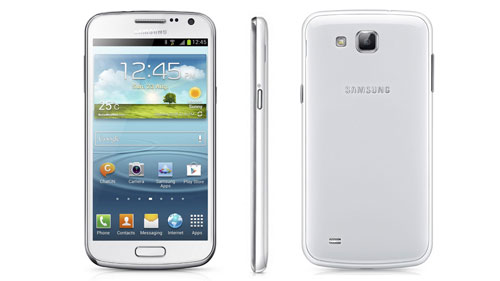 This is yet another release that Samsung may want to delay until it has exploited the full potential of it successful releases Galaxy S 3 and Galaxy Note 2. Another reason they may not want the Premier too early though is that they don't wish to see their own products competing against the new Premier. However, Samsung may go ahead with the Premier's release in Russia, but that again is a different ball game altogether. Market watchers believe that to make up for the delayed release in other territories they might come up with an additional color to the phones.
Sprint HTC EVO 4G LTE-2
The EVO 4G LTE 2 is planned for release anytime this year and will have Android Jelly Bean powering it. Feature wise it will have a 4.7 inch display and a matching 720p Super LCD screen resolution to back it. Powering the phone will be a 1.5 GHz. Krait processor. You can expect good battery life with fewer charges to make between using cycles. The fact, that battery is non-removable which can be a minor irritant. With 2 cameras, 8 MP in the rear and 1.3 MP in the front, the 4G LTE are worth waiting for to arrive.
HTC M7
Yet another Android worth waiting for. If you thought that like its earlier HTC, this too is going to be bulky, then, that is what it is not. The new M7 is going to be a slim phone with a unibody design. Matching the device will be powerful cameras. Another feature you will like is the 5-inch display planned for this Android mobile. Resolution will be 1080p at 441 pixels per inch. Considering the information available, this phone in all probability will have the Qualcomm quad-core processor powering it, it yet to be confirmed though.
Comments
comments