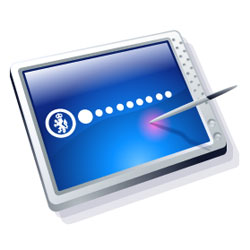 Google's Nexus 7, manufactured by ASUS and powered by the latest version of Android named Jelly Beans is without a doubt one of the most eagerly awaited tablet PC of the year. A lot of hype has surrounded this particular device with developers and technology watchers alike, keenly awaiting its launch which happened at the recently concluded Google I/O 2012.
For starters, many people expect this tablet to be a serious competitor to the iPad and Amazon Kindle Fire considering that it would be launched in $200 to $250 price range. An interesting point to note is that it is the first tablet to be built exclusively for the latest Android Jelly Bean. Other factors that make it exciting include the built in compatibility for features not available on most other Android tablets and the promise of top-notch hardware.
So let's see how the Nexus 7 really stacks up against its predecessors and competitors. Right off the bat it is good to see that Project Butter has really improved the feel and experience of using the tablet. This is visible in the faster frame rates, smoother animations and faster switching between apps. Even playing games on the Nexus 7 is fun. All of this can be attributed to the quad core Nvidia Tegra 3 processor. In comparison to its predecessors, the accuracy and responsiveness of the touch screen is a plus. Using Corning Gorilla Glass for the screen adds a layer of protection to the device. It isn't clear if it is the same kind that is being used on Apple's range of devices.
When we compare the experience of viewing magazines on this device with the Kindle Fire, there is no major improvement. This is sad; since both devices portray themselves as being capable of handling magazines, yet perform badly. The back-lit IPS display is not dense enough to display the magazine's content so it shifts over to text-only mode.
While it is refreshing to note that the Nexus 7 has done away with the back facing camera in favour of a front-facing one, there is no dedicated app to use the camera. So you are stuck with using it on Google Hangout alone. The WiFi support offered is adequate, yet there are no signs that a 3G version will be available anytime soon. Nexus 7 is a great attempt to showcase the benefit of good hardware optimised for the mobile OS. This is definitely the best tablet out there currently at this particular price point and size.
Comments
comments