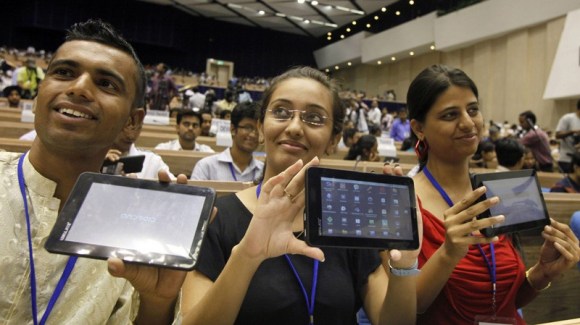 "Only the rich people have access to the digital world, the poor and ordinary have been excluded. Think again!! Aakash is here to break the barrier."
Aakash 1 was a smash hit and was sold out in December 2011. Keeping the high demand for Aakash Tablets, Govt. of India has now plans to bring the Aakash 2 into the market at the earliest.
How to Book Aakash 2 Tablet
HRD Ministry sources said that the Aakash 2 Tablet will be released and bookings would be open in the first week of July
Price of Aakash 2
The price of Aakash 2 is expected to be Rs. 2,999. Slightly higher than its predecessor Aakash.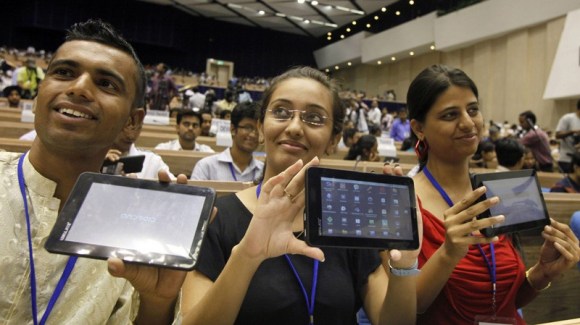 Aakash 2 Features – Improved
The Aakash 2 has new features and improved ones of course, it now comes with improved and longer battery life, a faster dual-core ARM Cortex-A9 processo at 800 Mhz and a better quality touch screen, Android 2.3 OS, according to the Indian Institute of Technology (IIT) Bombay which is testing the device. The Aakash 2 will come with 256MB of RAM and 2GB flash storage.
Govt. subsidized tablets are shortly being distributed to engineering colleges, confirms IIT Bombay. Govt. hopes to make Aakash 2 a household name in the coming years as more and more rural people are also becoming tech savvy.
There is a stiff competition for the Aakash 2 as more and more renowned brands are coming up with their versions of Tablets, but Aakash has an advantage as Govt. is backing it. Let us hope that Aakash 2 turns out to be Win-Win for everyone.
Find all the available ways to grab one Aakash 2 for yourself and enjoy the host of features at the lowest price.
Comments
comments