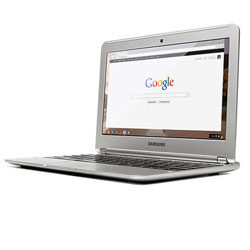 In the recent months, Google has been in the news for successfully launching its devices. It saw the launch of two Chromebooks, one from Acer and one from Samsung. It is believed that this company is preparing itself to launch its latest touch-capable Chromebook. This will be the third Chromebook that the company will launch.
Information on Google's ambitious Chromebook
Going by what a Chinese-language newspaper Commercial Times (CT) has to say, this product will be launched by Google towards the end of this year or early next year. The paper went on to say that the new Chromebook will sport a 12.85 inch screen. For the supply of touch panels, Google has partnered with Taiwan based company called Compal Electronics. This company is responsible for OEM production. Touch panels are believed to having been supplied by Wintek.
Too early to speculate on new Chromebook's features
It is however too early to speculate on the features and specifications of this product. To top it all off the company has not made it official that it is all set to launch its new Chromebook. It is also believed that the company is yet to respond to the rumors about the launch that are doing the rounds in the various sections of the media.
Expectations are high form Google to deliver one of the best Chromebooks
Considering the fact that Google successfully delivered not one but two Chromebook's in the past, the expectations from the mystery Chromebook are rather high. One of the reasons being the various advantages that the predecessor Chromebook form Google offered its users with.
A closer look at the advantage Samsung Chromebook has been taken
Three advantages of Samsung Chromebook have been discussed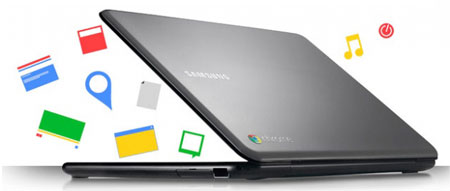 It is worth its price
One of the advantages that will draw your attention is the price of the Samsung Chromebook. This device is regarded as affordable by almost everyone. Above all for the various features it offers, it truly is worth the price tag it reads. For those who wish to use this one as a second laptop Samsung's Chromebook perfectly fits the purpose.
Great physical appearance
When you pull out your Chromebook from your bag, do not be taken aback if people around you look at you in wonderment because of its size. However its physical features will more than just attract you. If you are in love with Chromebooks that are good to look at you cannot help falling in love with this one. Full marks have been given to its physical appearance by people who have reviewed this laptop. It weighs around 2.4 pounds and it is made up of plastic. Regardless of being made up of plastic it manages to sport a classy look. Thanks to its silver colored plastic design.
Features are simply superb
This Chromebook comes with features that are simply superb. To begin with it boasts of an 11.6-in. 1366 x 768 display. This despite being a little smaller than that of its predecessors it proves to be good enough to carry out regular activities. You will also come across one SD card slot, a headphone jack, USB 3.0 port, the power connector, SIM card slot and a HDMI port.
With Google delivering a Chromebook which has a combination of great physical appearance and amazing features, we can expect yet another classic Chromebook masterpiece from Google.
Comments
comments